Electra America Hospitality Group
An Alliance of Best-in-Class Operating Experience and Global Financial Strength
Electra America Hospitality Group (EAHG) is a unique joint venture between Electra America, a leading real estate operator and capital provider, and AKA, the global leader in luxury hotel residences. The partnership is designed to capitalize on dislocation in the hotel industry. Marrying Electra's expertise in value-add investing and repositioning with AKA's unique, design-driven philosophy and loyal customer base, EAHG generates premium returns for investors through the acquisition, renovation and management of well-located hotels assets with upside potential in major U.S. markets.
Growing Demand
Strong Operating Margins
Scalable Platform​
Pioneering Brand
Prime Real Estate
Outstanding Leadership Culture​
A Union of Best-in-Class Operators
Electra America Hospitality group brings together two of the most successful, innovative private real estate equity firms and operators in the marketplace today: Electra America and AKA. Together, these two firms boast:
A Highly Experienced Leadership Team 
$6.85 billion AUM combined
Deep Relationships in the Marketplace
Economies of Scale
Historical Experience
Established Track Record With Investors
Russell Urban
Russ Urban is Principal and Managing Partner for Electra America Hospitality Group. A hospitality professional with over 40 years of US, global institutional and entrepreneurial experience, Russ has served in leadership roles for multiple owner/operators including HEI, High and Lowe, and Marriott. He also founded his own hotel ventures, including Hotel Partners.
Russ has extensive expertise in resort, urban and suburban hotel asset acquisition and development/renovation,  including site selection, entitlements, financing, pre-construction, architectural design, construction, lease negotiations and historic tax credits. Other areas of expertise include talent acquisition and development, collaborative decision-making, culture building and results-driven financial accountability.
Bradley J. Korman
Bradley is Principal in Electra Hospitality and Co-CEO of Korman Communities, Inc. Mr. Korman has led the acquisition, development and financing program of all new properties by the company, including the entrance into new markets such as New York City, Beverly Hills and London. This growth has allowed Korman Communities to establish relationships with some of the largest and most respected financial and lending institutions in the country. Bradley oversees all new business development, including debt and equity relationships, throughout the company. Mr. Korman serves on the Board of Trustees of the Philadelphia Police Foundation, Germantown Academy and the Duke University Library Advisory Board. He's also a member of the JFRE Executive Committee, President's Leadership Council at Jefferson, Zell/Laurie Real Estate Center of The Wharton School of the University of Pennsylvania and is a licensed real estate broker in Pennsylvania and New York. He received his B.A. from Duke University in 1987, and his MBA from The Wharton School of the University of Pennsylvania in 1992.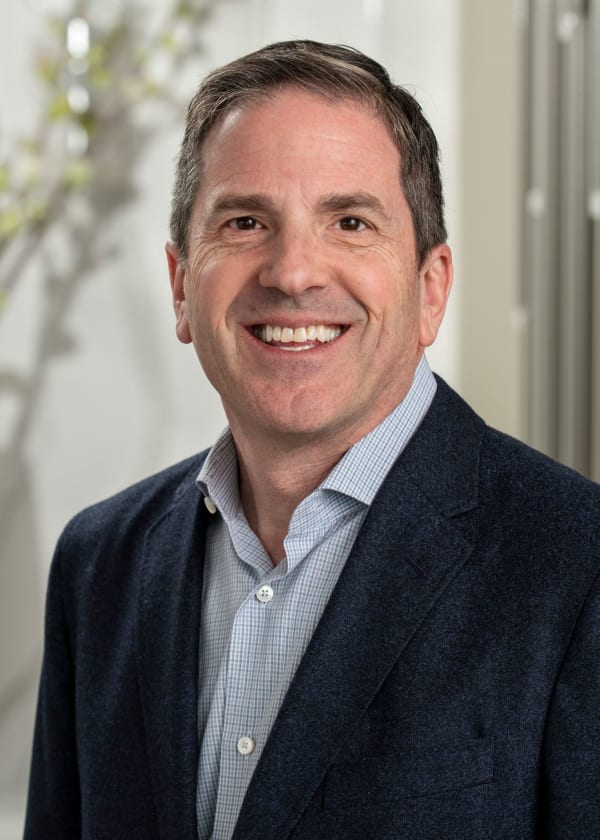 Lawrence M. Korman
Larry Korman is President of AKA Hotel Residences and Co-CEO of Korman Communities, a four- generation innovative residential real estate company. AKA was created to fill a need in the hospitality market through the acquisition and transformation of high-rise properties in iconic cities, within the most exclusive neighborhoods. Under Larry's leadership, AKA has achieved a thoughtful balance between the style and hospitality of an intimate hotel and the space and comfort of a fully appointed luxury condominium. Larry oversees the design, development, operations, branding, and partnership relations.  AKA was recently recognized as the World's Best Hotel Residences by BBC, CN Traveler, US News+World Report, and the Serviced Apartment News – which also awarded Larry with their prestigious "Industry Inspiration" award in 2020. Raised in renowned architect Louis Kahn's last residential commission, Larry grew to understand the importance of great design. Larry graduated from Duke University and serves on the Boards of Penn Design, Drexel University, Children's Hospital of PA, and is the Chair of the Philadelphia Film Festival.
Gabe Marabella
Gabe Marabella serves as Principal in Electra Hospitality and Managing Director of Investments and Acquisitions for Korman Communities and has over 15 years of real estate experience. Gabe has been with the Company since 2011 and heads the Korman Communities' New York City office. Prior to joining Korman, Gabe worked within the Real Estate Groups of Citizens Bank and Merrill Lynch. Gabe received his undergraduate degree from the University of Pennsylvania in 2005.
Joe Lubeck
Joe Lubeck is Principal Electra America Hospitality Group, and CEO of Electra American Landmark and is responsible for the oversight of all aspects of the firm's operations. An expert in multifamily, value-add and distressed repositioning transactions, Joe has overseen the buildout of four successful multifamily portfolios totaling in excess of $9 billion. Over the last 25 years, he has led the acquisition, operation and disposition of more than 100,000 units. He was the founder of Landmark Apartment Trust, which sold its portfolio in 2015 for $1.9 billion. Joe is an honors graduate of Cornell University and holds a Juris Doctor Degree from Delaware Law School.
Michael Salkind
Michael Salkind has served as co-CEO and member of the Board of Directors of Elco Holdings Ltd since 2011. He received his bachelor's degree in Business Administration from Boston University, the United States, and his MBA from Columbia University.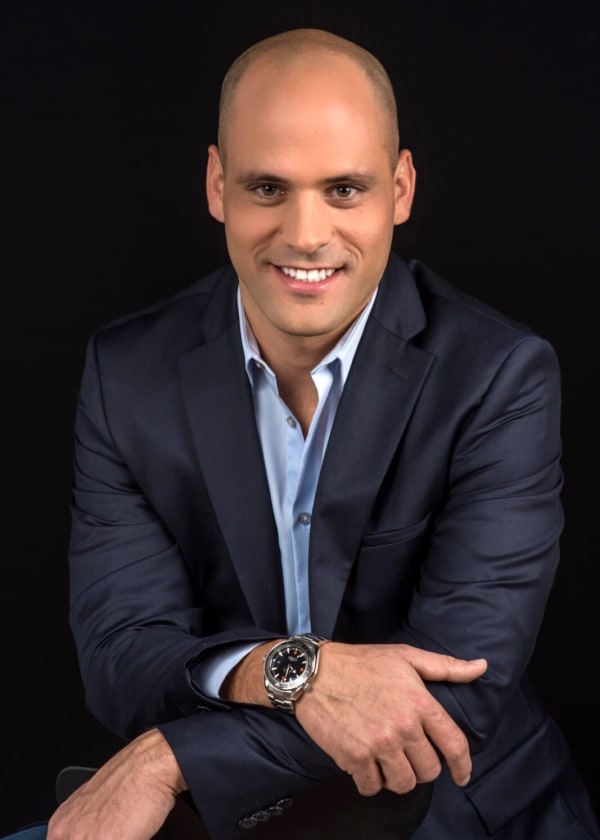 Gil Rushinek
Gil Rushinek is the CEO of Electra Real Estate Ltd. He joined the company in 2006 and has held numerous positions since then. He has vast experience in development, acquisitions, operations and dispositions.
Amir Yaniv
As Chief Credit Officer for Electra Capital, Amir works closely with acquisitions, dispositions and asset management. He also serves as the Vice President of Development for Electra Real Estate. He joined the Electra family in 2013 and has held numerous roles in the firm prior to his current appointment. Prior to joining Electra Real Estate, Amir was a consultant at an Israeli investment banking firm. He received his bachelor's degree in Economics and Business Administration and his MBA from Bar Ilan University.
Investors
Why Extended-Stay Boutique Hotels?
2020 upended the hospitality industry as we know it – but leisure and business travel is expected to rebound in 2021 and beyond, and the demand for long-term accommodations in particular will skyrocket. EAHG has identified an opportunity to acquire boutique hotel assets in gateway markets including New York City and Miami at an attractive basis below replacement costs, while filling a specific niche in the short-term-rental market that will be increasingly in demand as the hospitality industry recovers.
The Union of Electra and AKA Represents an un-paralleled opportunity for investors to capitalize on: 
Growing Demand: Post COVID trends supporting fewer but longer trips and an increased understanding of the extended stay benefits
Pioneering & Award Winning Brand: Only luxury extended-stay hospitality brand in the U.S. that understands the needs of the long-stay clientele
Outstanding Leadership Team & Culture: Leadership team with breadth of experience. Korman is known for integrity, innovation and a committed and collaborative operating philosophy
Partnership with Investment Leaders: The AKA brand has attracted the attention of global investment leaders with top tier partners
Prime Real Estate: Outstanding locations within the top gateway markets
Enhanced Margins: Hotel revenue with multifamily-like expenses
Proven LOS Model: 77% of residents stay a week or longer
Scalable Platform: AKA's infrastructure provides multi-disciplinary expertise and efficiency gained through synergies
Generates Value for Partners: Value through diligent acquisitions, property improvements, and conversion to a highly efficient business model that produces premium returns
Partner with Electra America